When you are looking for assured safety while working at heights, it is essential to buy ladders that can protect the workers. Falling from a height is hazardous and to avoid any mishappening in the industrial sectors the ladders are installed. In such cases, the industrial safety ladders can be highly secured as workers need to use them often and regularly.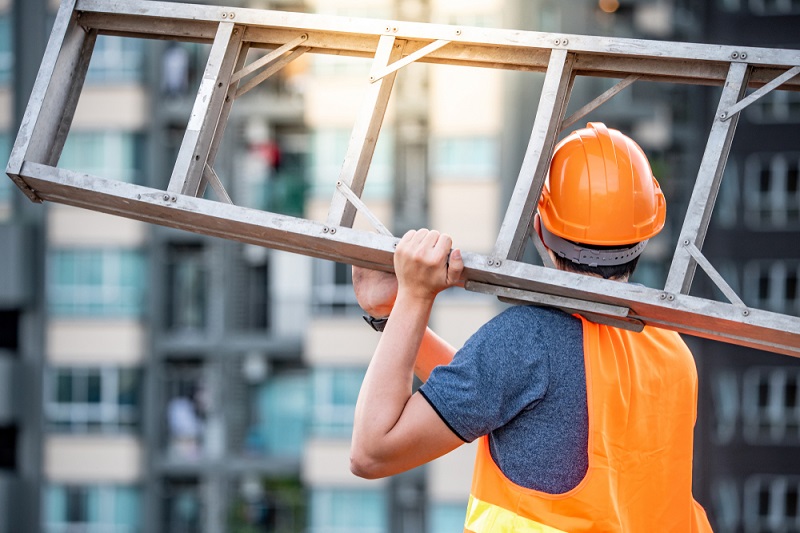 It is essential to take note of certain important factors Before buying an industrial safety ladder.
Should solve the purpose:- Whenever you need to buy industrial safety ladders, the purpose and need for it should be considered. The workers working using it should be able to work comfortably. There are many designs and styles in ladders, but as per the requirement, you have to purchase one. Or else you can also opt for multipurpose ladders that can be useful for a different purpose.
Appropriate height:- Always select an appropriate height, as short or longer will not help in industrial places. For the safety of the workers, so that they can stabilize themselves while working on the ladders the height is a matter of concern. You can find industrial safety ladders with the platform that can make climbing easy. Heavy-duty, extra duty, light use duty are some of the commonly used in industrial areas.
Material:- Your chosen industrial safety ladder should be durable and light-weighted. Workers can use it putting less effort into moving from one place to another. The grounds may be filled with grease, oil, and water, therefore the material should be resistant to the products. Aluminum is the only material suitable but apart from its wood and glass ladder are also available.
Load Carrying capacity:- The ladder you choose to buy should be able to carry the worker's weight and so it is essential to consider load capacity. Or else, it may collapse causing injury to the workers carrying loads with them.
Importance of Industrial Safety Ladders-
It is always advised to choose an EN131 ladder as it meets the requirement and safety of the workers while working at heights. These industrial safety ladders are certified and suitable for both commercial and residential uses. The ladders are stable and lightweight that enabling the workers to work effectively without worry.
Different industries from heavy-duty to light-duty use it. Food processing, engineering, aviation, manufacturing, and other industries need the safety ladders for the processing and functions in their industry. They have a strong grip on the floor providing stability while workers work at heights.
To work on storing products, repairing machinery, roof repairs are some of the uses that make ladders essential. It improves productivity and efficiency so that the workers can work safely. They are also used in the construction, agriculture, and research areas.
Points To Note When Using Industrial Safety Ladders
To avoid any kind of accidents using industrial safety ladders, it is essential for the workers to find a stable floor. The ladders should be kept on a surface that can stabilize the ladders.
It is always recommended to place the ladder on a strong surface, so that it does not collapse or move suddenly while a person is working standing on it.
Confirm that the ladders are locked before using it or climbing. First, secure the ladder and then use it.
Beware of any openings if nearby, try not to lean against the ladder.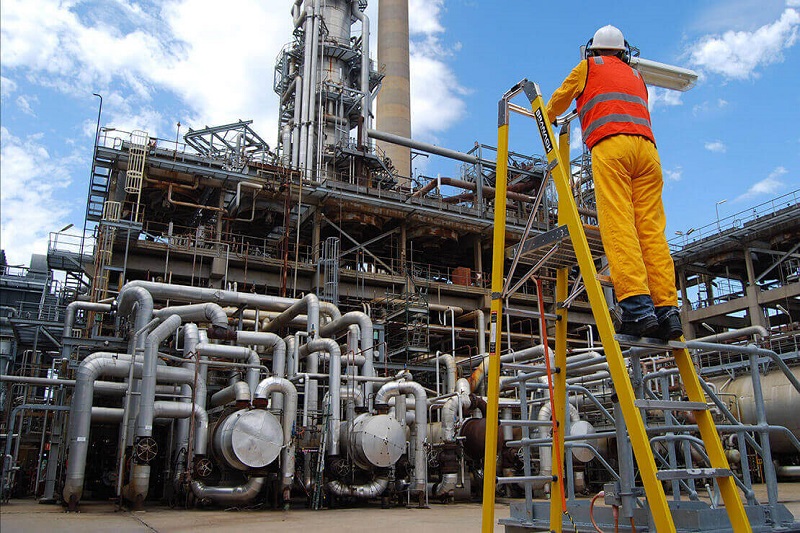 Final Words
Based on certain important points, it can be stated that the industrial safety ladders are for providing a comfortable workplace for the workers. Just make sure the ladders you choose to buy should comply with the rules that ensure that it is safe for the workers.