One of the benefits of installing Artificial Grass is that you will no longer need to mow your lawn on a weekly basis. The use of artificial grass also helps the environment by reducing the emissions that lawn mowers emit into the air. One lawn mower produces emissions equal to eleven vehicles running for an hour. Using artificial grass also has other advantages. It is not just cost-effective; it is also pet-friendly.
Synthetic fibers
The process by which the blades of synthetic grass are made is known as extrusion. The process involves pushing molten plastic through a steel plate, which carries strands through water and a pully system. The fibers are then spun into blades by different machines, and this process produces a wide range of synthetic grass textures. Many varieties of artificial grass can be recycled, and some have thermostatic properties.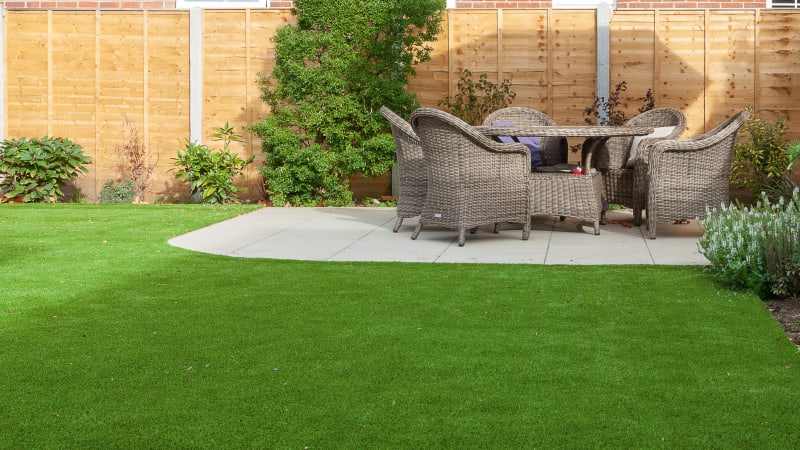 The main synthetic fibers that are used to make artificial grass are composed of plastic granules and additives. The mixture is then pushed through an extruder head, which determines the shape of the fibers. These fibers come in two general types: monofilament and fibrillated. The types of synthetic materials used vary, and the quality of the final product will depend on the manufacturer. To determine whether a particular grass is made of polyethylene, read the manufacturer's instructions.
The most common synthetic materials used in artificial grass include nylon and polypropylene. Nylon is the most durable and expensive of the synthetic materials. It is very resilient to heavy foot traffic. Polypropylene, which is also known as polyethylene thatching, is also commonly used. This sturdy polymer is resistant to most bases and solvents. It is also stabilized to resist degradation by ultraviolet light, which is important for high-temperature areas.
Cost
The cost of artificial grass varies depending on the quality of construction, features, and site specifics. The price per square foot generally depends on the size of the project and the location. Some properties have higher traffic and require more expensive materials, while others are less heavily trafficked and may only need a small patch of artificial grass. Before deciding on the cost of installing artificial grass, consider what it will do to the landscape and the amount of traffic the space will receive.
Installation of artificial grass requires a subfloor. The subfloor is required for drainage and the removal of any existing sod, weeds, or concrete. A typical cost per square foot for installation can range from $7 to $15, depending on the scope of the project. A professional turf installation company will include a guarantee policy for its work, so the homeowner can get free technical assistance in the future. Preparation work can also increase the overall cost of the installation. Excavation and clearing the site are additional costs.
Another benefit of installing artificial grass is its low-maintenance. Most types of turf are designed to drain well and do not require regular watering. This makes them drought-tolerant, which means they require less water than real grass does. Also, you will have fewer mosquito breeding grounds with an artificial grass lawn. Additionally, many types of turf are recyclable and made from recycled materials, which means that the environment will benefit as well. And the cost of installing artificial grass is less than a natural lawn.
Durability
To get the best performance and durability from artificial grass, you should look for a pile density that is between 15,000 and 18,000 stitches per square metre. Higher pile density means that the grass is thicker and more durable. However, don't base your decision solely on pile density. Take into account the use for which you intend to use your new turf, as well as its viewing angles. In addition, you should compare the pile density of different artificial grasses by gauge and stitching density.
Grass durability is largely determined by the amount of traffic it will receive. Children and pets are tough on turf, so you may want to purchase a more durable turf. However, you should remember that cheaper turf tends to wear out more quickly than more durable ones. You don't want your turf to look worn out quickly, but at the same time, you don't want it to break down completely. Ideally, you'd like to find the right balance between the two, but make sure to read up on what's available.
A key factor in durability is the thickness of the monofilament fiber. This thickness determines the resilience of the artificial grass. The higher the pile density, the more durable the turf. Denser fibres support each other and recover more easily from heavy objects. So, if you have a high-traffic area, you may want to opt for a higher-pile density turf. You'll be glad you did!
Pet-friendliness
Unlike natural grass, artificial lawns are safe for pets. They don't harbor harmful bacteria or fungi, and are easy to maintain. Pets can create messes, which is why artificial grass is better for your lawn. You don't have to worry about the chemicals that are used to treat weeds in natural grass, because the artificial grass doesn't contain any. Besides, pets can scratch and stain natural grass, leaving your lawn uneven.
Real grass is not pet-friendly, as pets can wear it out and ruin it. But fake grass is strong, durable, and resistant to pets' damages. You can walk on your lawn without worrying about stains, odor, or dirt. The artificial grass is pet-friendly, which means that it's great for families with pets, and they won't have to worry about the messes that their pets leave behind.
One of the biggest problems with natural grass is that it catches and holds the dog's excrement. This bacteria can damage the grass over time. While synthetic grass won't hold odors, you should still clean it regularly to avoid a buildup of bacteria. Fortunately, artificial grass doesn't harbor bacteria and can be easily cleaned with a splash of water. In addition, if you do have a dog, you can choose a lawn that is pet-friendly, which will make your life easier.
Putting greens
Maintaining an artificial golf course and putting green is expensive. Watering and mowing are required on a regular basis, but other costs can also add up. Other expenses include the cost of herbicides and fertilizer. A gardener's time can be costly, but he or she can be paid to spend a few hours per day maintaining the greens. With artificial turf, you can eliminate these costs and spend more time enjoying the game.
Putting greens are becoming increasingly popular in commercial settings. Unlike real grass greens, which require extensive maintenance (watering, fertilizing, re-seeding, and mowing), artificial grass requires little maintenance and provides a realistic golfing experience. There are a number of advantages to artificial grass, including reduced maintenance and cost. For these reasons, artificial grass is quickly becoming the standard for commercial putting greens.
Installation is one of the most important factors to consider when building an artificial green. Professional installers know how to perform their job safely. Unlike novices, they follow strict safety standards and ensure the safety of both their team and their clients. They also ensure that the artificial putting green is properly fitted, which means it's safe for users. After all, no one wants to hurt themselves on a newly installed artificial green!
Sub-Base
The Sub-Base is a layer of material directly underneath the artificial grass. Usually a mix of gravel and sand, this material can also be asphalt, concrete, or a wood base. It is essential to prepare the sub-base for your turf installation. If it is not prepared correctly, the turf could wrinkle and become unattractive. Read on to learn more about sub-base installation. This article will give you a general idea of what is involve in the installation process.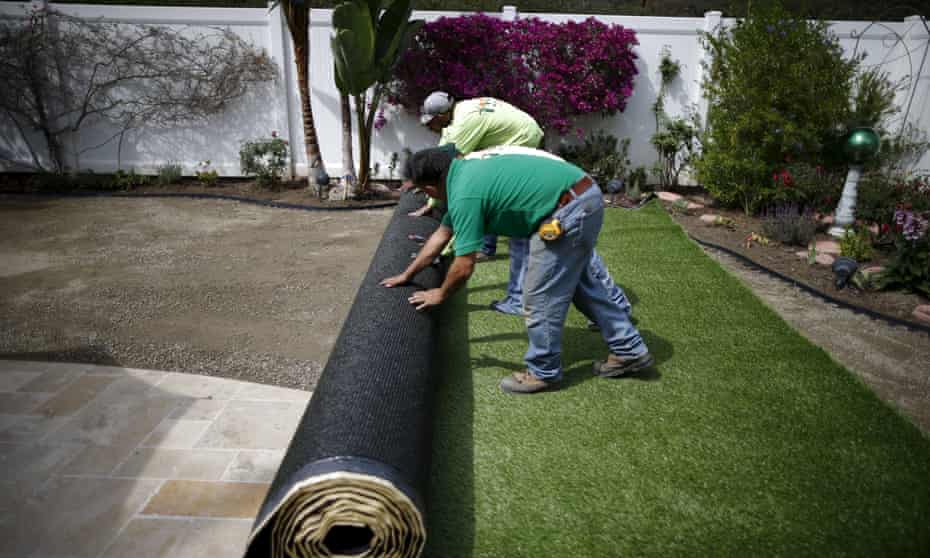 The Sub-Base of artificial grass is an extremely important step in the installation process. Many people fail to realize this crucial step in the installation process, which can lead to a mediocre-quality finish lawn. You'll find false and misleading information on the Internet that may cause you to spend more money than you originally plan. But if you follow these steps, you'll be sure to have a beautiful lawn for years to come.
First, lay the Sub-Base. It will prevent the artificial grass from expanding too much in harsh weather conditions. After laying the sub-Base, use the grano or sharp sand. Grano is a type of granite dust that provides drainage under the artificial grass and can be compact for a flat surface. Alternatively, you can use Drainbase tiles, which are superior in both appearance and functionality.
Installation
Before installing artificial grass, you should carefully check its installation process. Improper installation can lead to uneven joins and weeds. It is crucial to use proper edging details and sturdy fixings to prevent these problems. In addition, a ramp edging strip will ensure a smooth transition from the edge to the artificial area. For best results, use an installer with many years of experience and a guarantee. Then, you can relax. Your artificial grass will last for many years.
Before installation, you should gather all the materials you need. The most important material is the new turf itself. Before laying it, you should remove any grass that is currently growing in the area. If there is grass in the area, use a spade to dig it up. You should follow the installation instructions carefully. Make sure you follow all the steps to the letter. If you have any problems during installation, contact your installer immediately. Alternatively, you can contact an artificial grass installation company for help.
After determining the correct installation method, you should determine the surface on which you want to lay your artificial grass. For example, you can install artificial grass over a concrete slab if you have an existing tarmac surface. In such cases, you should put down a drainage base below the levelling layer. There are many types of bases for high quality artificial grass. Among them are asphalt, concrete, and tarmac. You can also install subsurface drainage if your area is impermeable.